7 Unmissable exhibits at Lapada by Harper's Bazaar
By 
Ellen Peirson-Hagger    |     
Sep 6, 2018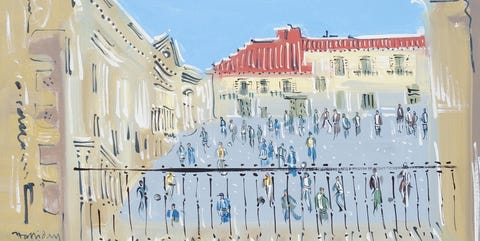 Every September, Lapada brings the world's finest art and antiques dealers together in London's Berkeley Square to show a diverse range of art, furniture, textiles, jewellery and ceramics. The fair is now in its 10th year and, with more than 110 exhibitors and prices ranging from £500 to £500,000, there is a vast selection to browse. Whether you're after glassware or tapestry, here are Bazaar's highlights from this year's showcase.
Lapada Art and Antiques Fair runs from 14 to 19 September in Berkeley Square, London W1.
1. 
Contemporary art: 'Aïcha' (2017) by Carla Kranendonk, Rebecca Hossack Gallery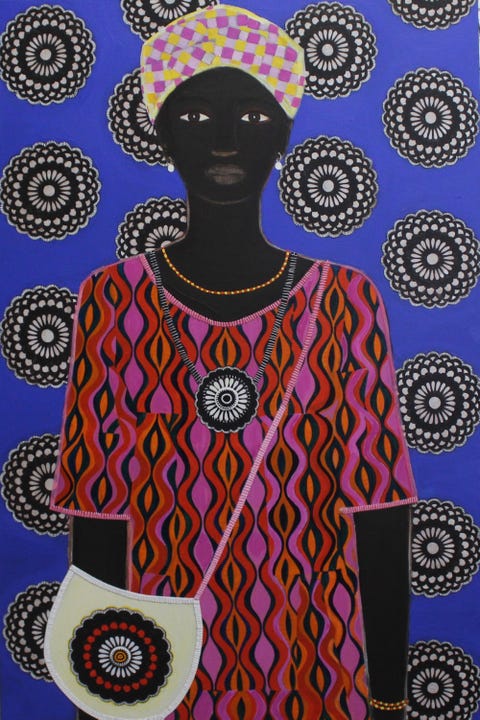 Aïcha, 2017 by Carla Kranendonk. Courtesy of Rebecca Hossack Gallery
Kranendonk's vivid, large-scale collages are informed by the African diaspora in her native Amsterdam, as well as her travels to West Africa and the Caribbean. Combining painted paper and photographs with embroidery and beadwork, Krankendonk manipulates perspective to study the strength and expressiveness of femininity.
2. 
20th-century art: 'Huh?' (1976) by Roy Lichtenstein, Fairhead Fine Art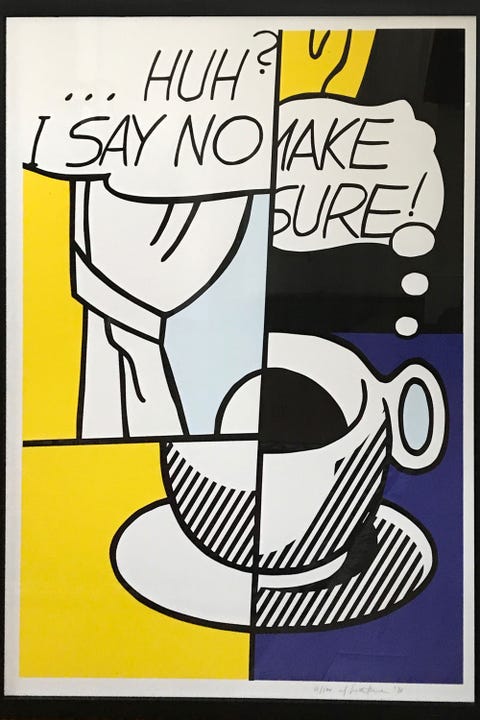 Huh? (1976) by Roy Lichtenstein. Courtesy of Fairhead Fine Art
Fairhead deals in limited-edition graphics and drawings by British, European and American 20th-century Masters. This 1976 screen print encapsulates Lichtenstein's trademark pop art, playing on comic strips and advertising, and is signed and dated.
3. 
Textiles: 'Nocturne Matinale' (c. 1970) by Sonia Delaunay, Galerie Boccara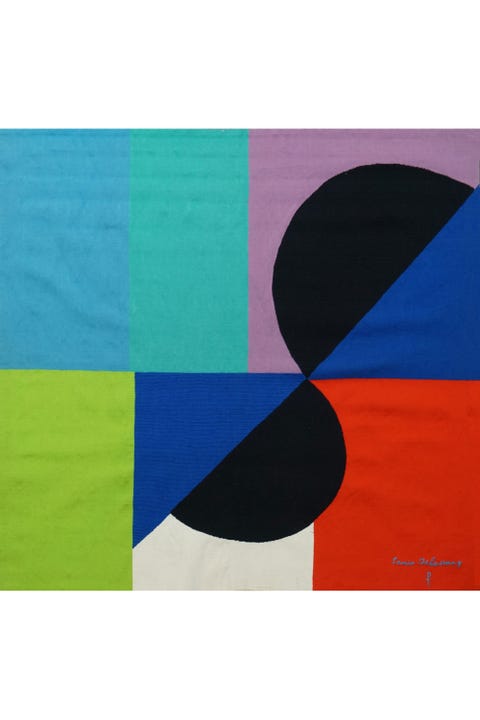 Nocturne Matinale (c. 1970) by Sonia Delaunay. Courtesy of Galerie Boccara
This Aubusson tapestry, dating from about 1970, is a rare find from Sonia Delaunay, the French multi-disciplinary abstract artist and a key figure in the Parisian avant-garde. Exploring modernity in all its facets, from technology to urban life, Delaunay uses brightly coloured arabesques, concentric circles, triangles and rectangles in her compositions.