Detailed information
Aubusson tapestry woven by the Goubely workshop
With its bolduc signed by the artist
Material: Wool
Date: Circa 1965
Type: Tapestry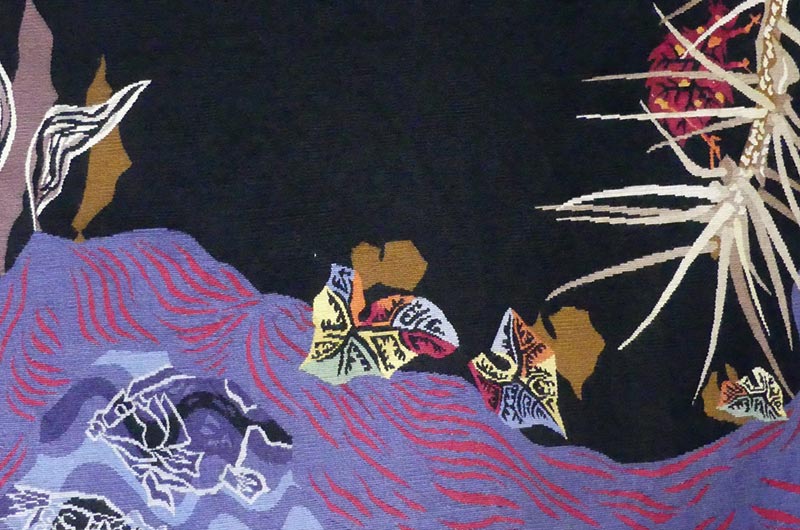 This work shows a specifically decorative art of image making. In a very personal symbolic iconography, cosmogonic (plants, fish, 4 elements…), stylized vegetal, animal, stand out against a background without perspective (voluntarily far from painting), and intended to share a vision both poetic and philosophical.
"Eaux noires" is one of the many tapestry inspired by the 1954 trip to Brazil of the artist: plants and fish exotic, (a fairly common association at Lurçat), without the usual butterflies, mix in a beautiful colorful harmony.
The Boccara collection today presents a remarkable collection of the artist who proposed an epic, poetic, symbolic and humanistic vision of the 20th century through his works and who has become a key figure in the history of tapestry. All his tapestries are hand-made and every detail is carefully studied.
The Boccara Gallery is pleased to offer a panorama of the works of Jean Lurçat, an artist who has recently begun to be discovered for his undeniable talent and innovative works.