Detailed information
ANTON SMIT. South Africa. Born 1954.
FAITH MASK. 2019
Bronze.
4'8" (6'8" with stand) x 2'7" x 10"
Weight: 115 lbs., 137 lbs. with stand.
Material: bronze
Date: 2019
Type: Fine Art
Provenance: artist's workshop
Condition: perfect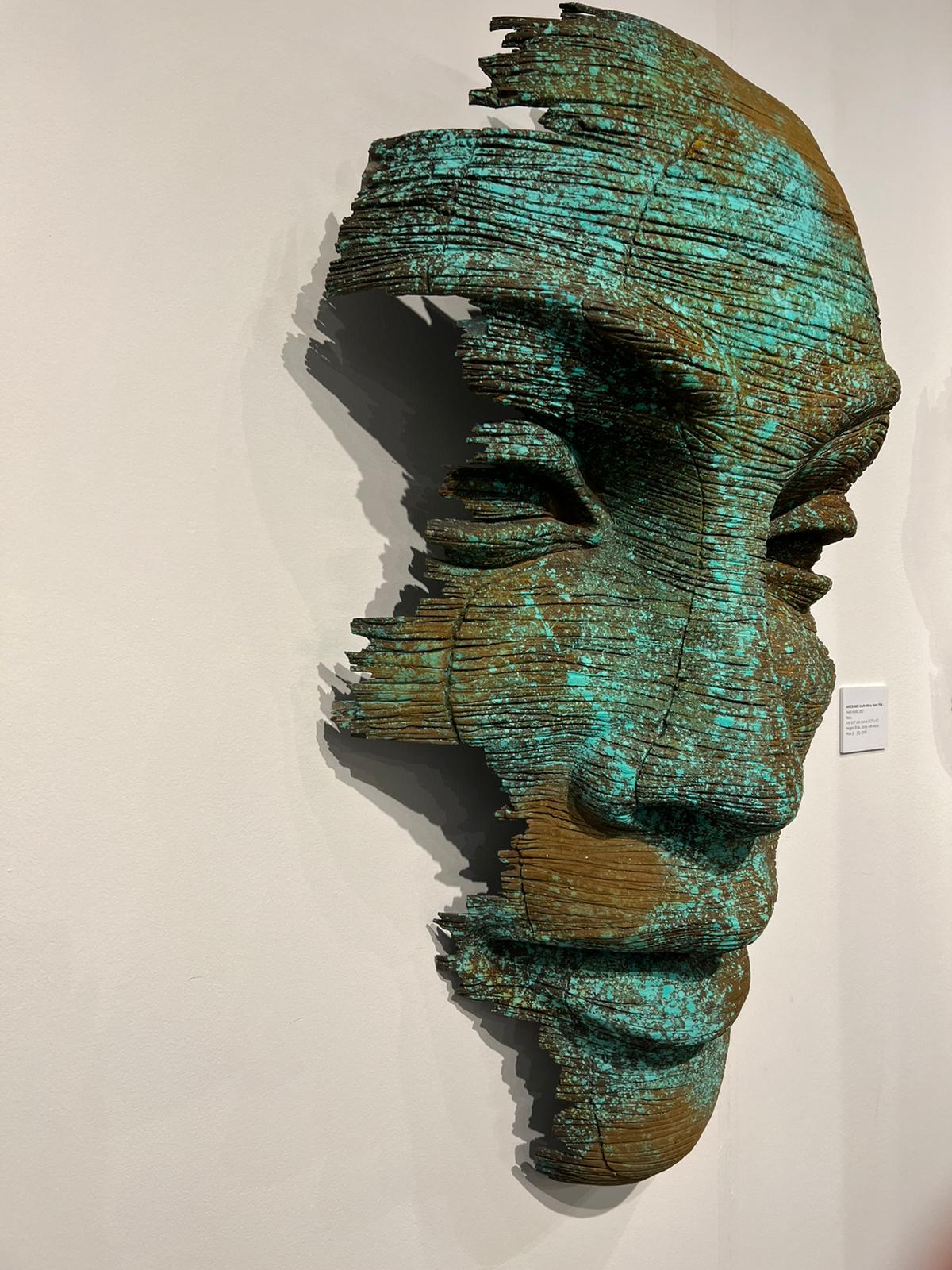 ABOUT ANTON SMIT
"Anton forms his own language through sculpture, the manifestation of his passion for expression and his profound faith." – Kathleen Thomas, Art Curator
"What distinguishes the creative person is his persistence and determination to excel." – Rhoma Ochse
Anton collects sayings about the relationship between art and the individual artist's experience of reality. " Art is not to render the visible but to render visible," he asserts, and his art achieves this in many ways.
An inspiring raconteur, Anton enjoys relating tales of his struggles as a young sculpture artist. The secret to his success could be attributed to his courage and determination to forge ahead in the face of great difficulty. "Take big risks. Don't fret about what others think. Do the most difficult thing on earth for you – do it for yourself." – this approach paid off in spades.