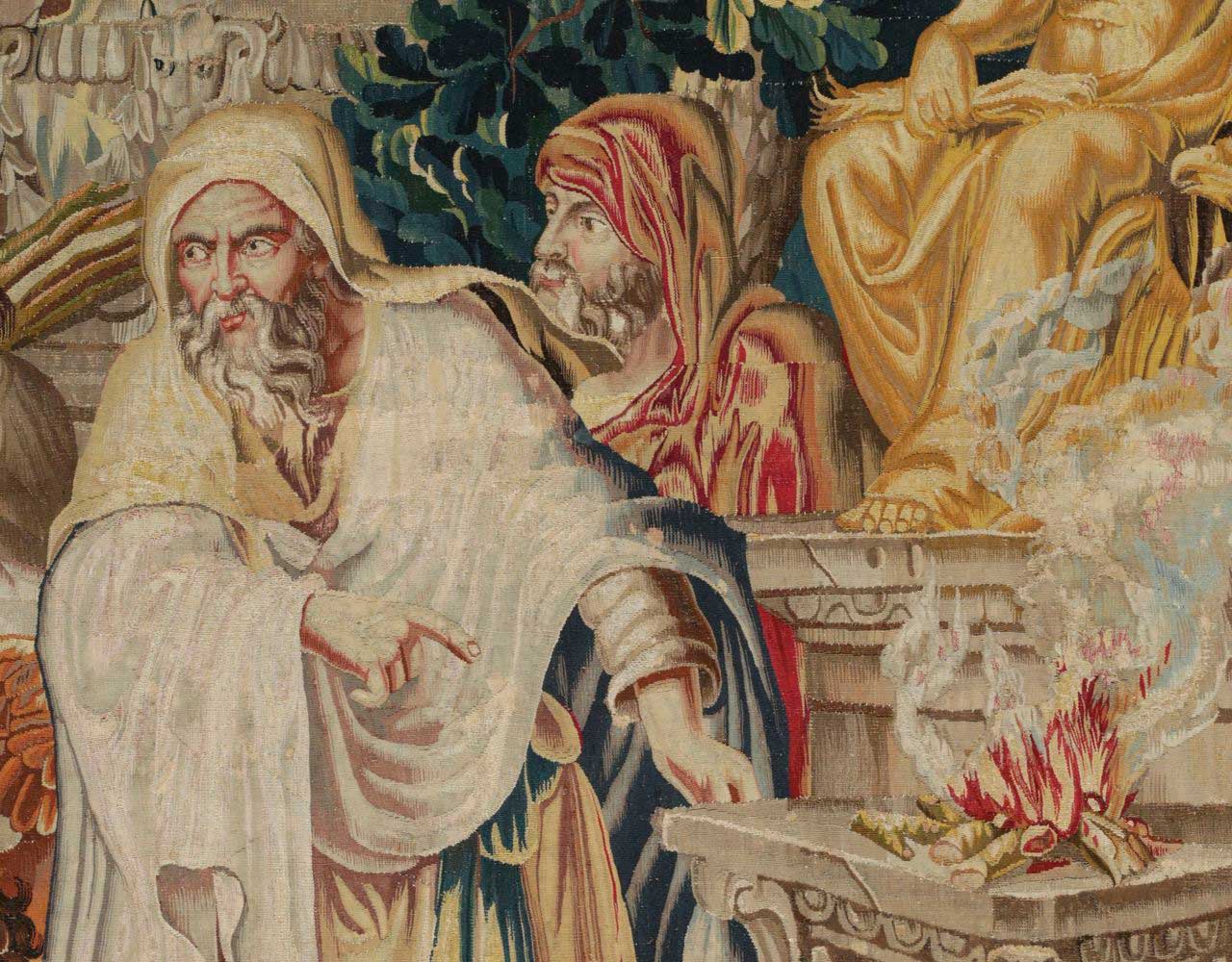 Detailed information
This beautiful tapestry displays the splendor of the funeral tribute to a Roman consul. This is probably the Consul Decius Mus.
Origin : Brussels
Condition: perfect condition with beautiful bright colors.
Decius Mus, with another consul, leads a difficult war against the rebels Samnites. Following a dream and consultation of oracles, the consul knows that victory will be at the cost of his death.
The day of the battle, he joins the fray with great courage. After his death, luck changes for the Romans who win the battle.
Tribute funeral is a celebration of victory. The scene takes place in a clearing with tall trees and a snowy mountain in the background. To the right of the composition, the high priest prepares a fire in front of the statue of Jupiter; to the left a man wears the insignia of the consul. Many characters animate the composition. Consul is seen on a bed of pageantry.
Material: Wool and silk
Date: Circa 1680
Type: Tapestry