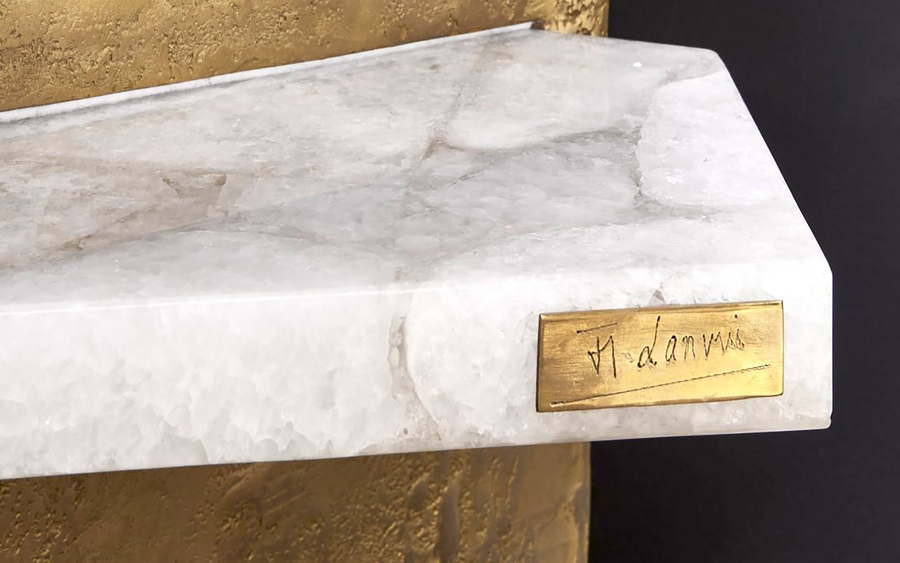 Detailed information
Jean-Yves Lanvin – Gemini Console
Born in June 1965, I decided create a design inspired by the shape of the Gemini constellation.
The Gemini Console is a complex work on asymmetry and improbable equilibrium.
The triangular feet are made of aluminum with a handmade bronze patina finish.
The top is made of one plate of 1,574 inches thick rock crystal.
Materials : Aluminum and rock crystal
Size : 55 x 34 x 18 in
Material: Aluminum and rock crystal
Type: Fine Art
Manufacture: Jean-Yves Lanvin
Provenance: France
Condition: perfect