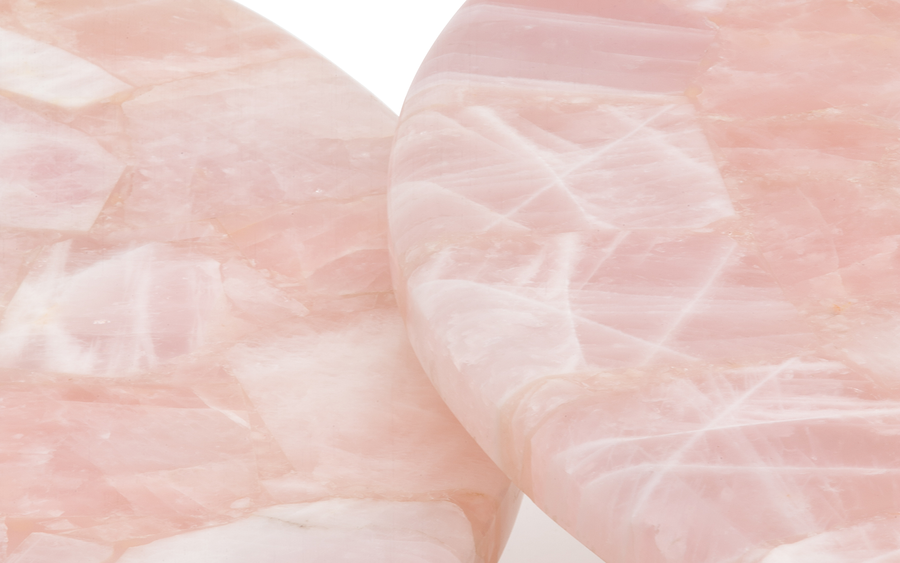 Detailed information
Jean-Yves Lanvin – Pink Islands Coffee Table
Two pink islands made of quartz resting on two feet made of bronze with sculpted barks and a varnish gold patina.
Both beautiful tops are in pink quartz. Each pair of tables is unique.
Materials : Brass and pink quartz
Sizes of quartz tops : 37 x 31 in
Tables height : 12 and 15 in
Limited edition of 24 pieces.
Material: Quartz
Type: Fine Art
Manufacture: Jean-Yves Lanvin
Provenance: France
Condition: parfait