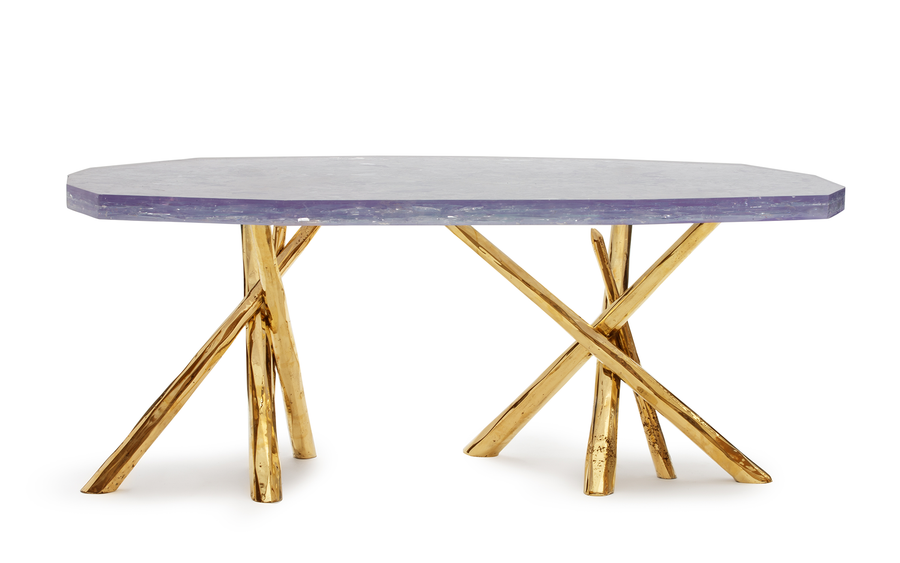 Detailed information
Jean-Yves Lanvin – Stalactite Desk
Materials : Polished cast brass, glass & fractal resin top
Size : 71 x 35 x 30 in
Limited Edition of 24 pieces.
Design by Jean Yves Lanvin
Hand made in France
Material: Polished cast brass, glass & fractal resin top
Serial: 1/24
Type: Fine Art
Manufacture: Jean-Yves Lanvin
Provenance: France
Condition: perfect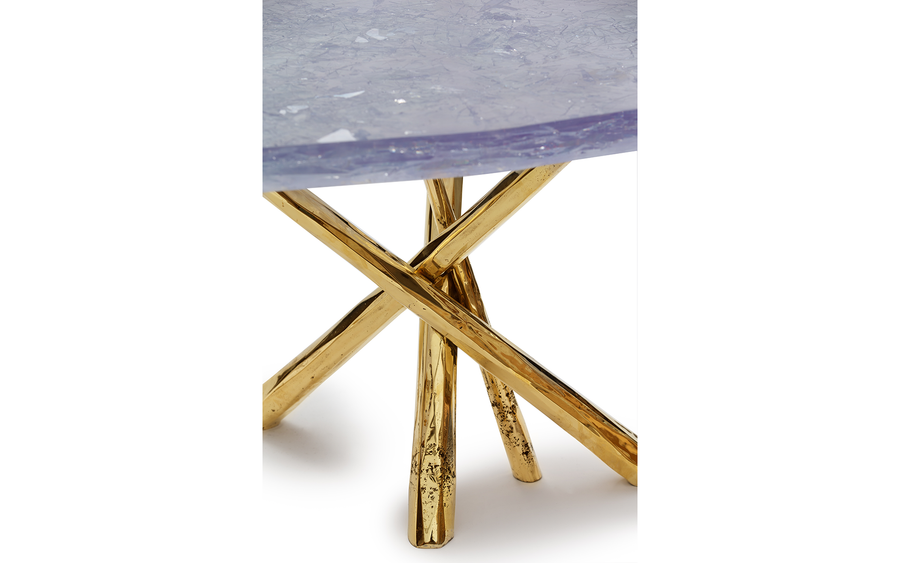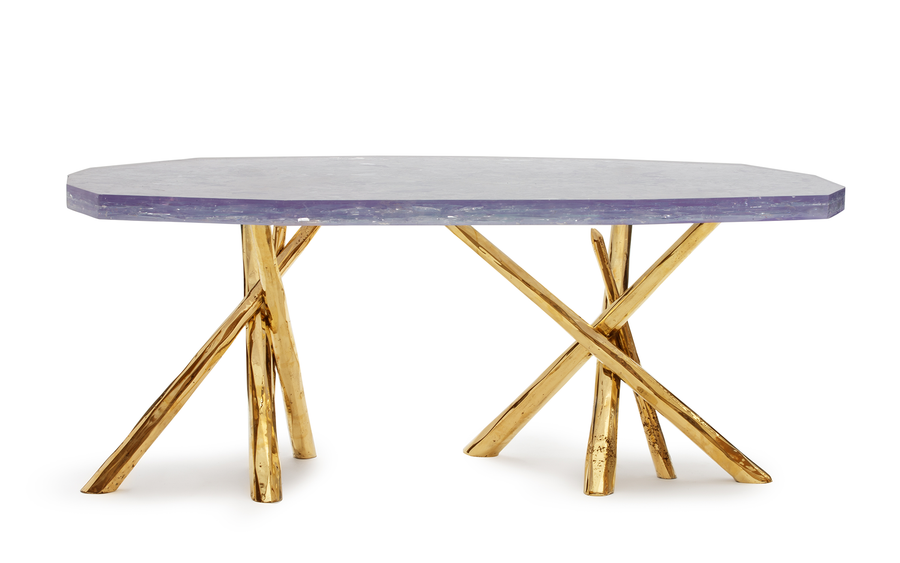 An impressive and sculptural creation with this desk third piece of the "Stalactite" collection.
Both an aesthetic and technical achievement with a precise work realized on the size and the positioning of the two stalactite feet supporting a 100kg top.