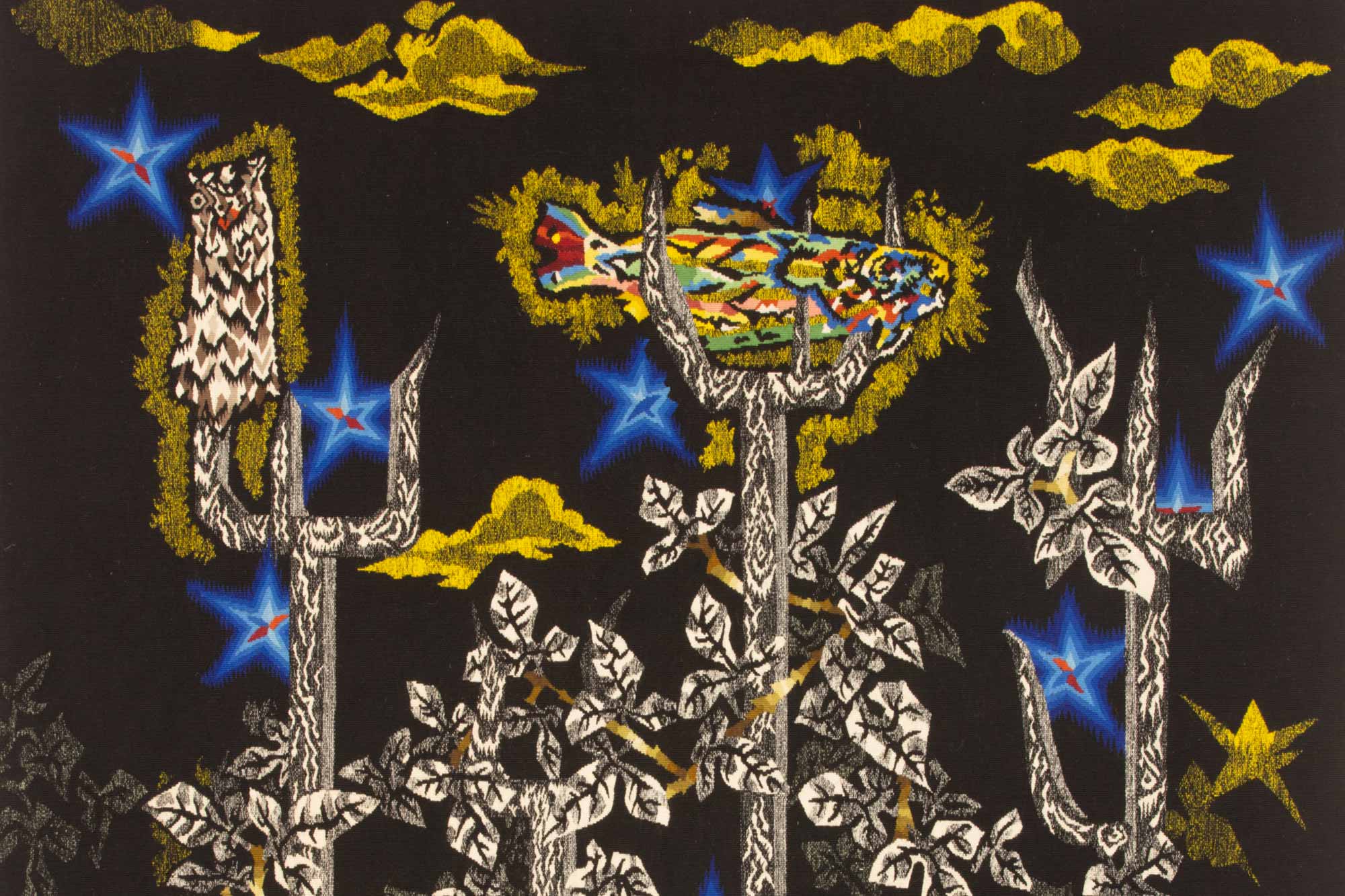 Detailed information
The Boccara gallery presents:
"Petit Neptune" tapestry by Jean Lurçat
Aubusson tapestry woven at the Gisèle Brivet workshop
Jean Lurçat's "Petit Neptune" tapestry is a remarkable work that embodies both the artist's artistic creativity and his technical mastery of weaving. Produced in the 1940s, this tapestry offers a striking depiction of the god Neptune, a major figure in Roman mythology associated with the sea and oceans.
In this work, Neptune is depicted in all his grandeur, surrounded by a marine world teeming with aquatic creatures and marine motifs. The skilful use of vivid colors and rich textures brings this mythical scene to life, creating an atmosphere both powerful and mysterious.
The meticulous detail and subtle nuances of the "Petit Neptune" tapestry reveal Lurçat's technical talent in weaving. Thanks to his mastery of the "haute-lisse" technique, the artist was able to create precise patterns and a complex texture, adding further depth to the work.
Beyond its impressive aesthetics, this tapestry also evokes profound reflections on the ocean and its role in human life. Neptune, as god of the seas, embodies the power and mystery of vast bodies of water, symbolizing both their power and the dangers they represent.
The "Petit Neptune" tapestry is a work of art that celebrates the harmonious union between Jean Lurçat's creative imagination and his technical skills as a weaver. It is a testament to his ability to tell stories and evoke deep emotions through weaving, making this tapestry a timeless and fascinating piece that continues to captivate viewers today.
Material: Wool
Artist: Jean Lurçat
Artist signature: Lower left
Type: Tapestry