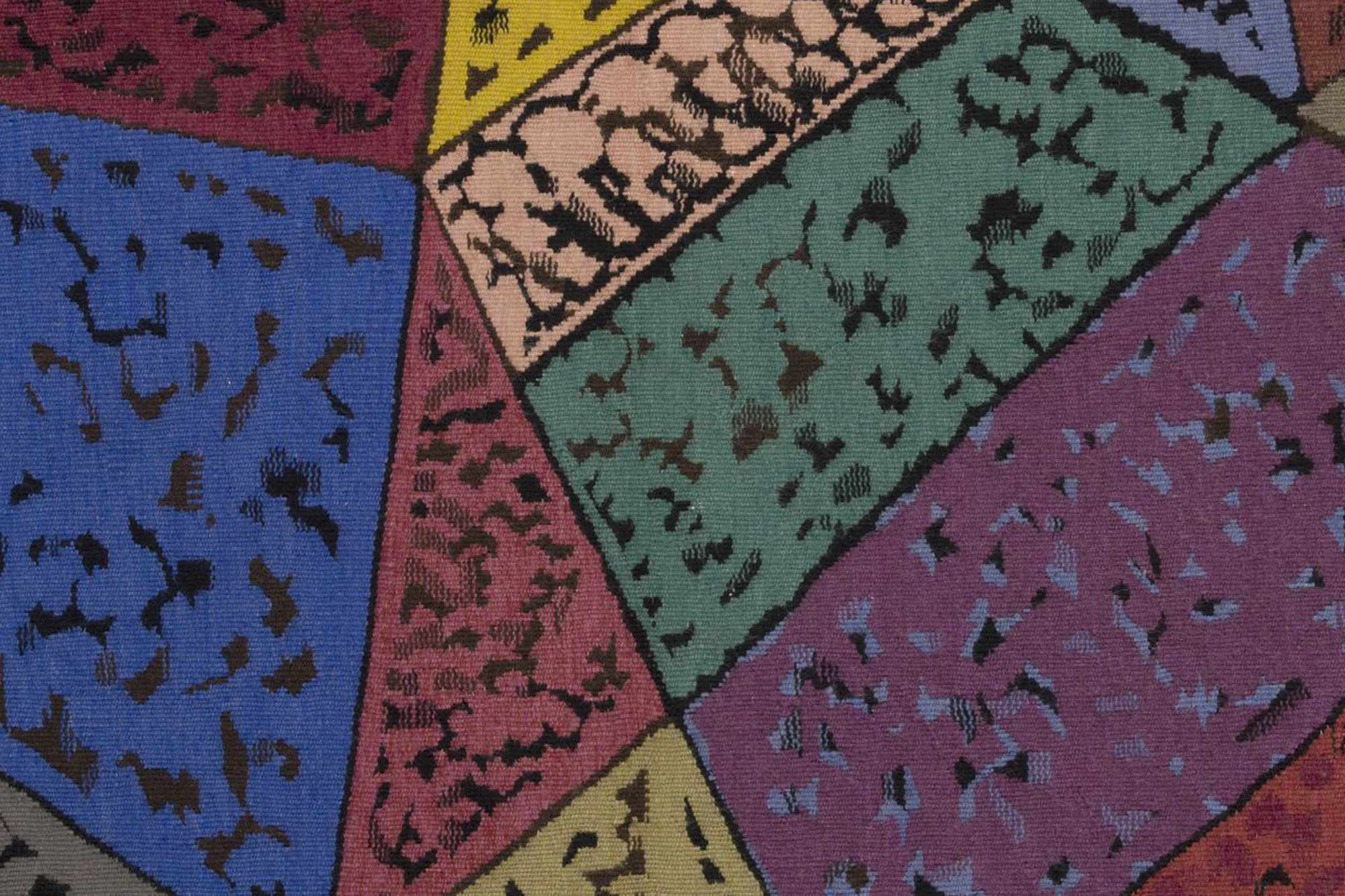 Detailed information
Wool tapestry hand woven by Atelier Tabard, Aubusson
Material: Wool, hand-woven
Artist: Vassily Kandinsky
Artist signature: signed "K"
Serial: 40
Date: 1940
Type: Tapestry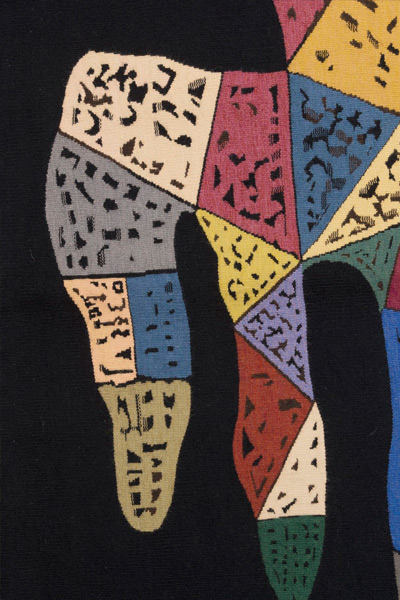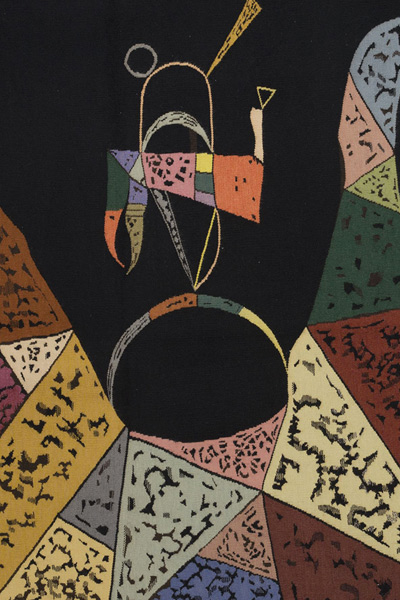 The tapestry "Sur Fond Noir" was created in c.1940, where from 1934 to 1944 Kandinsky was in its Great Synthesis period.
Biomorphic forms with supple, non-geometric outlines appear in his paintings — forms which suggest microscopic organisms but express the artist's inner life. Kandinsky used original color compositions, evoking Slavic popular art. Sur Fond Noir tapestry is emblematic of this period. This period corresponds to a synthesis of Kandinsky's previous work in which he used all elements and enriched them. Small squares of colors and colored bands stand out against the black background. The pastel tones cover the composition and form a mass which seems to float in the center of the tapestry.
According to Will Grohmann, in 1940 – 1944, "Kandinsky still pursues his explorations, but now they are more secure and more sensitive; in both, black is set against the most delicate greens, pinks, and light blues." This tapestry represents perfectly this deep and touching last period of Kandinsky.
In Kandinsky's work some characteristics are obvious, while certain touches are more discrete and veiled; they reveal themselves only progressively to those who deepen their connection with his work. He intended his forms to resonate with the observer's soul, in this tapestry, his intentions are fulfilled.
Will Grohmann (Germany, 1887 – 1968): was a German art critic and art historian specialized in German Expressionism and abstract art. He was known as the "godfather of modernism".
The second edition of this tapestry is in Mobilier National (France) and currently in the Museum of Aubusson.