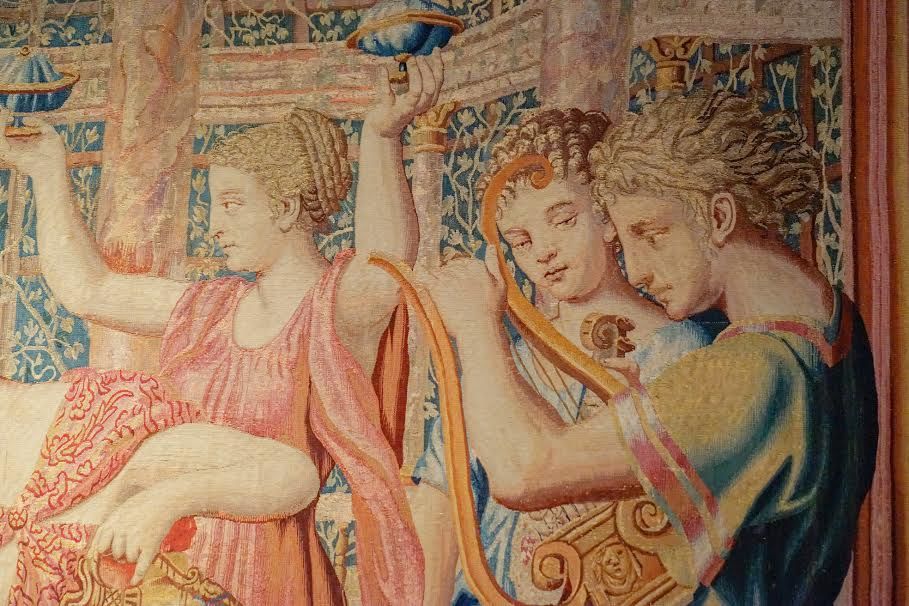 Detailed information
"Le Repas de Psyché dans le Palais de l'Amour"
Inspired by Pieter Coecke Van Aelst (1502-1550)
Material: Wool and silk
Date: Circa 1660
Type: Tapestry
Manufacture: Faubourg Saint Germain workshop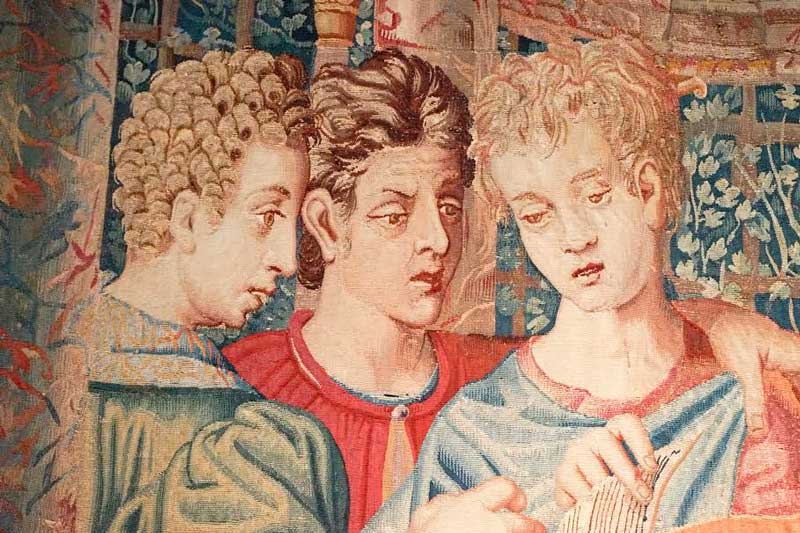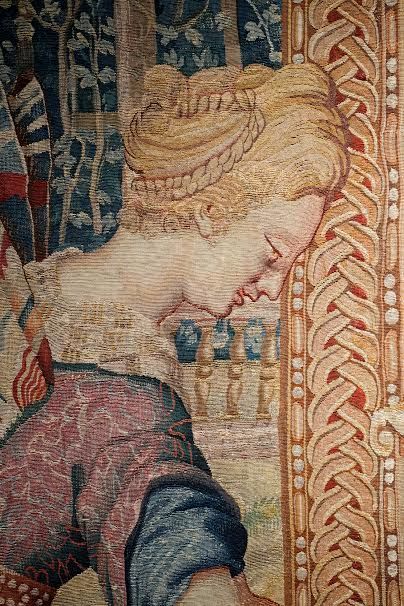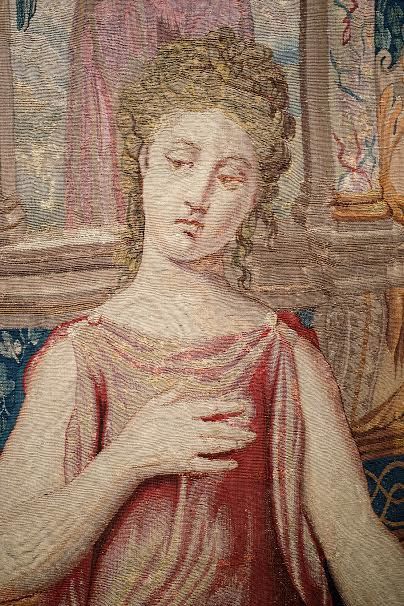 This tapestry belongs to a rich hanging about the History of Psyche, six pieces woven for the king of France in the early seventeenth century by Ateliers du Faubourg Saint-Germain, also known as La Planche workshops. It is in 1667 that the curtain went into the collections of Louis XIV. She served at Versailles and Fontainebleau during the eighteenth century. Having escaped from the ravages of the Revolution – so many tapestries were burned to remove gold and silver – she was sent to the castle of Pau in 1854.
The theme for this tapestry was inspired by Greek and Roman mythology: the thwarted love of the beautiful mortal Psyche and the god of love, Cupid. In the episode shown here, Psyche mysteriously brought to a marvelous palace by the wind god Zephyr, is served at the table by invisible servants. By convention, the invisibility of the characters is symbolized by small wings they carry in the back.
Rediscovered during the Renaissance, the tale of Psyche sustainably inspired artists. Among them, the Flemish Pieter Coecke Van Aelst which are allocated a large cardboard hanging now lost, woven in Brussels for King Francis I. This meal Psyche is a later reweaving. The abundance of precious materials used to this weaving, through drawing, the balance of the composition, the variety and subtlety of the colors, all combine to make this piece a masterpiece.