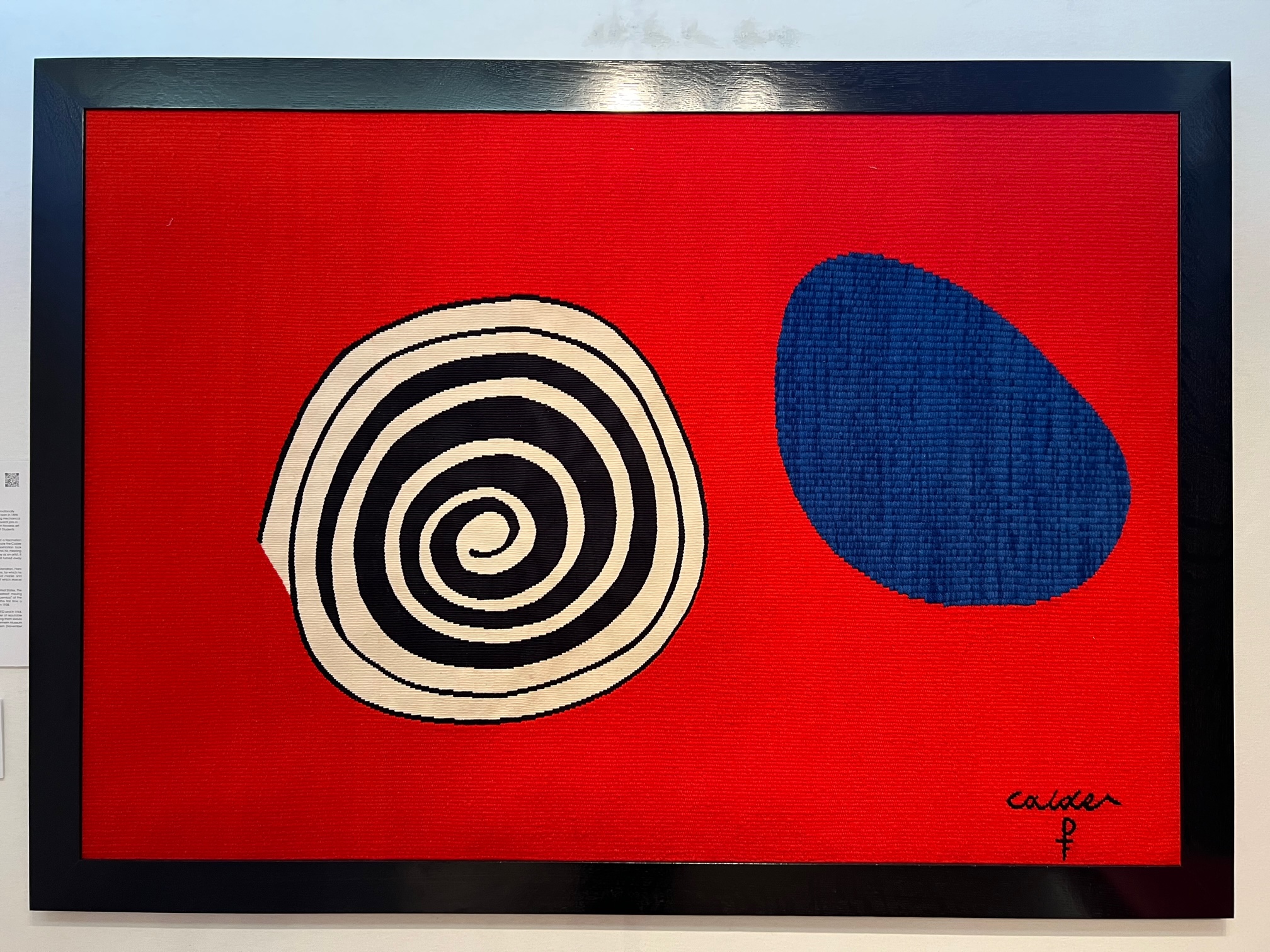 Detailed information
Modern tapestry by Alexander Calder.
Numbered 40/200
Wool tapestry
3'5" x 5' (103 x 150 cm)
Signed: "Calder"
By Atelier Pinton, Aubusson, France.
From the Bicentennial Tapestries series.
A limited edition designed by Alexander Calder
Origin: Woven at Aubusson, France in celebration of the American revolution bicentennial
Copyright of Alexander Calder 1975
after cartoon by A.Calder
Aubusson tapestry woven by the Atelier Pinton
Condition: Mint condition
Provenance: Private collection, France.
Material: Wool
Artist: Alexander Calder
Artist signature: Signed : "Calder"
Date: 1975
Type: Tapestry
Provenance: Woven at Abusson
Condition: Perfect