Detailed information
    The Knight, The Little Girl, The Lion And Ondine
Vincent Guignebert –
Le Chevalier, La Petite Fille, Le Lion Et Ondine
Aubusson Tapestry
Picaud Manufacture
Circa 1945
Material: wool
Date: 1945
Type: Tapestry
Manufacture: Picaud, Aubusson
Provenance: Private collection
Condition: perfect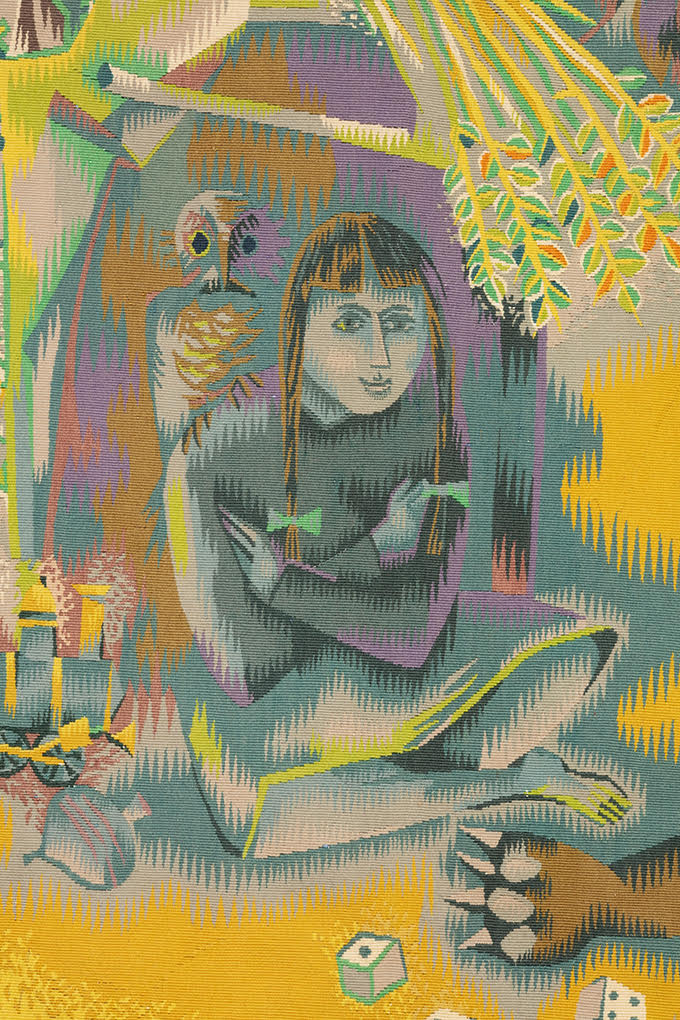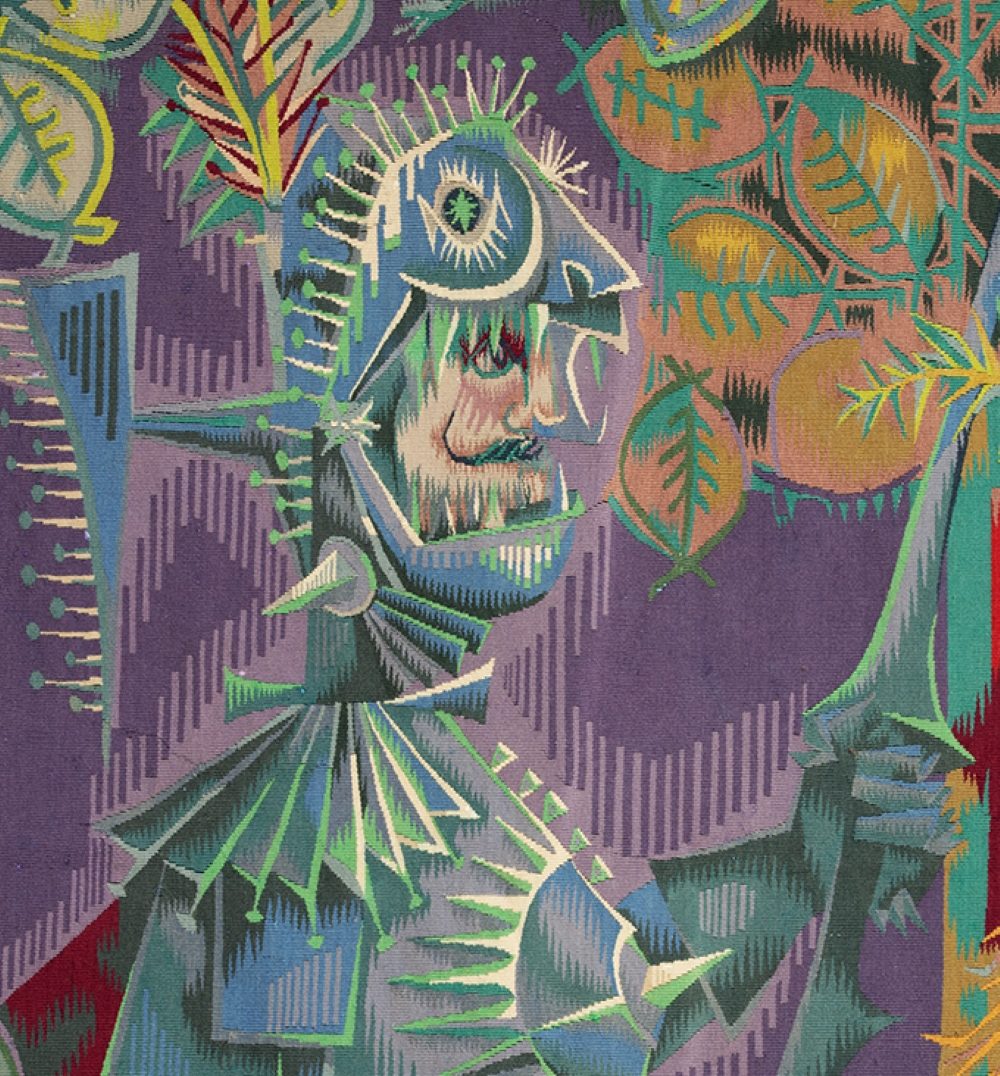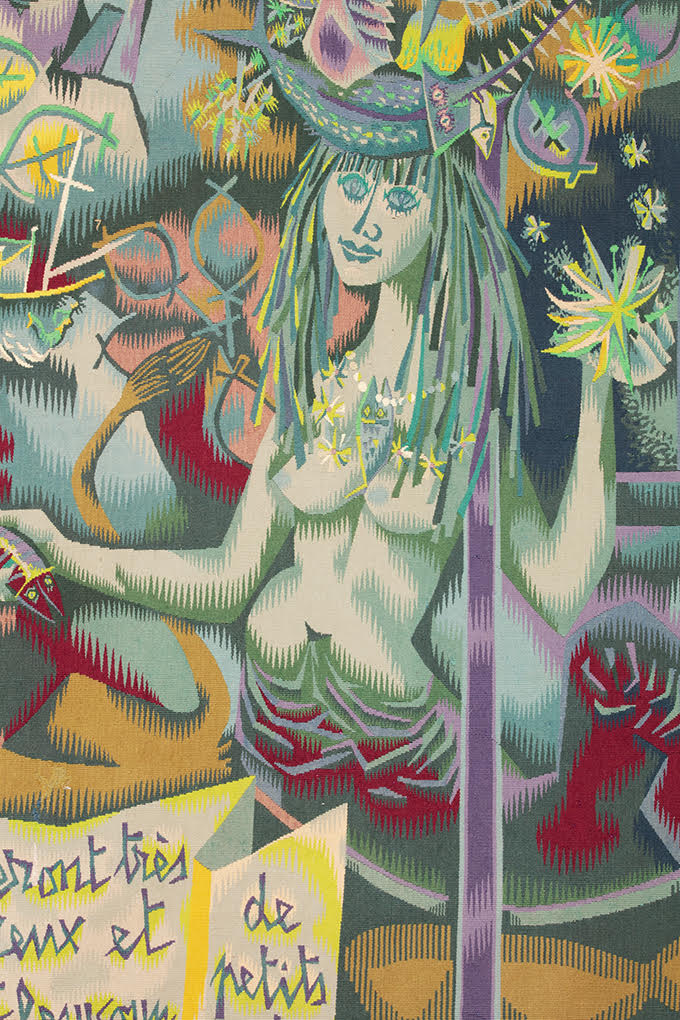 Vincent Guignebert
In 1937, Vincent Guignebert was a student at the École Nationale Supérieure des Arts Décoratifs in Paris, then entered the École Nationale Supérieure des Beaux-Arts where he was a student in René Jaudon's workshop around 1938-1939 at the same time as Robert Wogensky (1919), who was to become his friend. In 1939, he exhibited at the Petit Palais in Paris, a tapestry cardboard noticed by Jean Lurçat who offered him to come and work in his studio to initiate him to this art. The Second World War interrupted his studies in 19402.
In 1943, he went to the Aubusson tapestry factory where the director of the School of Decorative Arts made a workshop available to him. There he drew the two cartoons for L'Oiseleur and Les Poules, which were later woven.
Back in Paris, he founded the Association of Painters-Cartoonists of Tapestry with Denise Majorel – who will be the secretary – and Jean Lurçat, among others. He won a first prize at the Salon de la Jeune Peinture in 1947.
He is the author of about twenty tapestry cartoons. Influenced by Cubism, he turned to non-figuration3. In 1950, he was appointed professor of decoration at the École nationale supérieure d'art de Dijon. He was then appointed professor of painting at the Ecole Nationale Supérieure des Beaux Arts in Paris, where he taught until 1985.
He lives in Paris, and has his studio in Issy-les-Moulineaux