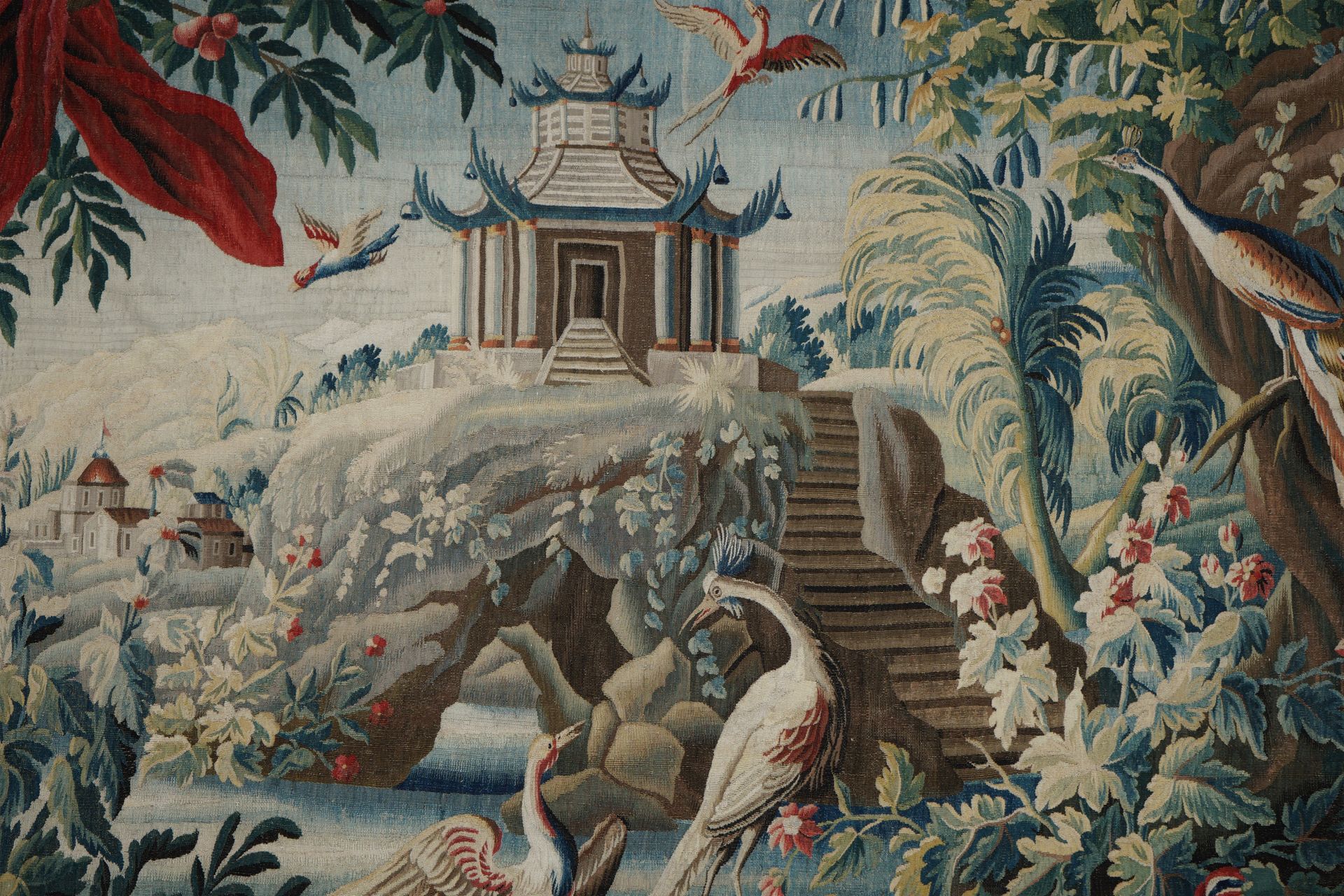 Detailed information
Antique tapestry after Jean Pillement
Aubusson
Provenance : Private collection
Condition report : Excellent with vivid strong and bright colors, with its original border
Material: Wool and silk
Date: 18th century
Type: Tapestry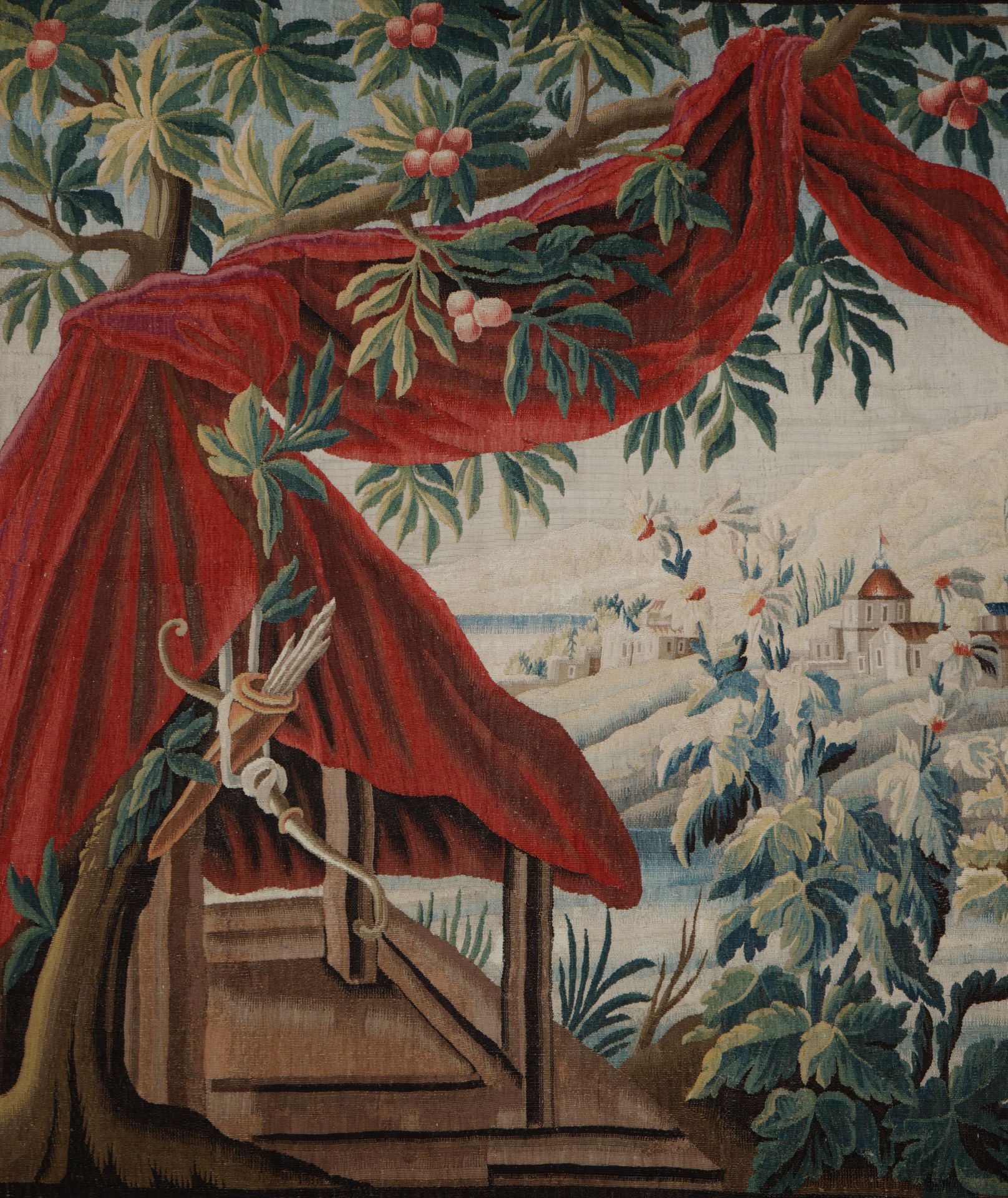 About Jean Pillement
Jean Pillement (Lyon,1728 – 1808) was a French painter, who was one of the great representatives of the Rococo style and particularly the taste for chinoiserie throughout Europe. In the age of 15, he moved to Paris where he was employed as an apprentice designer at the Gobelin tapestry manufacture. He was entitled as the First Painter to the King of Poland and that of Queen Marie Antoinette.
He was also a great traveler. In 1745, he went to Spain and Portugal. He went to Vienna. From 1754 to 1762 he lived in London, where he published the first book on Chinese designs, which designs were greatly used by engravers and decorators on porcelain and pottery, but also on textiles, wallpaper and silver. Pillement had discovered in 1764 a new method of printing on silk with fast colours (recorded in his Memoirs).
Pillement's illustrations are famous of the mixture of fantastic birds, flora & fauna, large human figures and chinoiserie.
About the tapestry "Exotic Verdure"
The tapestry depicts an exotic landscape with vast exotic fauna and flora, in the foreground, which are shimmering, intermingle, and with a quiver hanging on a tree on the left hand side. In the background, it is adorned with chinese style pagoda, kiosks and small temples. All the elements are free from all representations of human figures, only the different elements of the vegetation, the many species of colorful exotic birds and the few buildings more or less recessed contribute to give the whole a strongly decorative and exotic appearance.
It is probably made around 1770s, a series of tapestries representing chinoiserie motifs, made from the cartoon of Jean Pillement's drawings, of the Aubusson factory. This tapestry represents the new compositions influenced by François Boucher, which represent this same pleasant universe, embellished with some exotic elements – chinese pagoda, vegetation, buildings – in order to make the scenes sufficiently exotic for the Western spectator at that time.