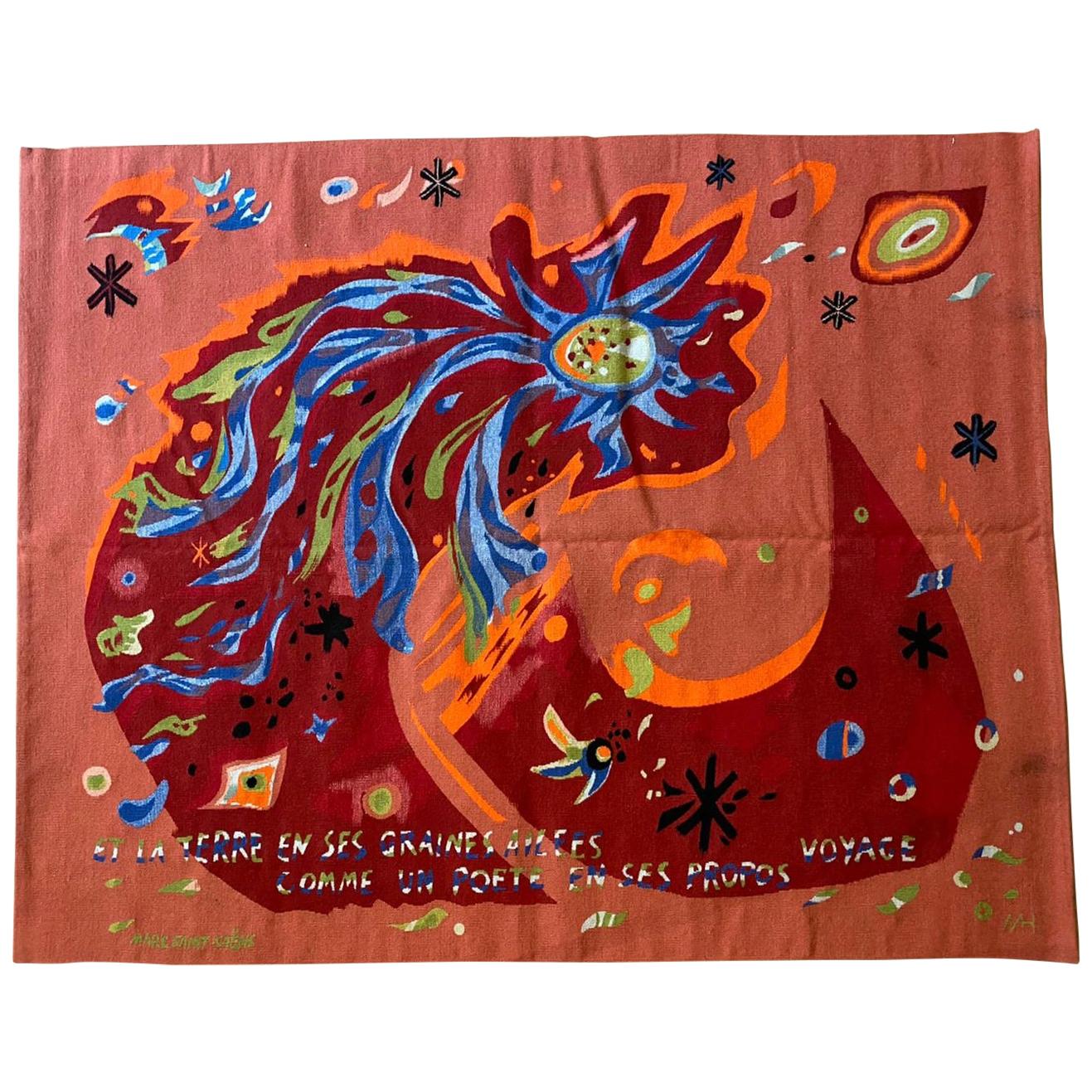 Detailed information
Original Aubusson Tapestry by Marc Saint-Saëns
Signed and dated
Dimensions: 138 x 172 cm / 4,5 x 5,6 ft
Edition: 1/6
Material: wool
Aubusson Manufacture, France
About Marc Saint-Saëns
Material: wool
Type: Tapestry
Manufacture: Aubusson
Provenance: Collection privée
Condition: parfait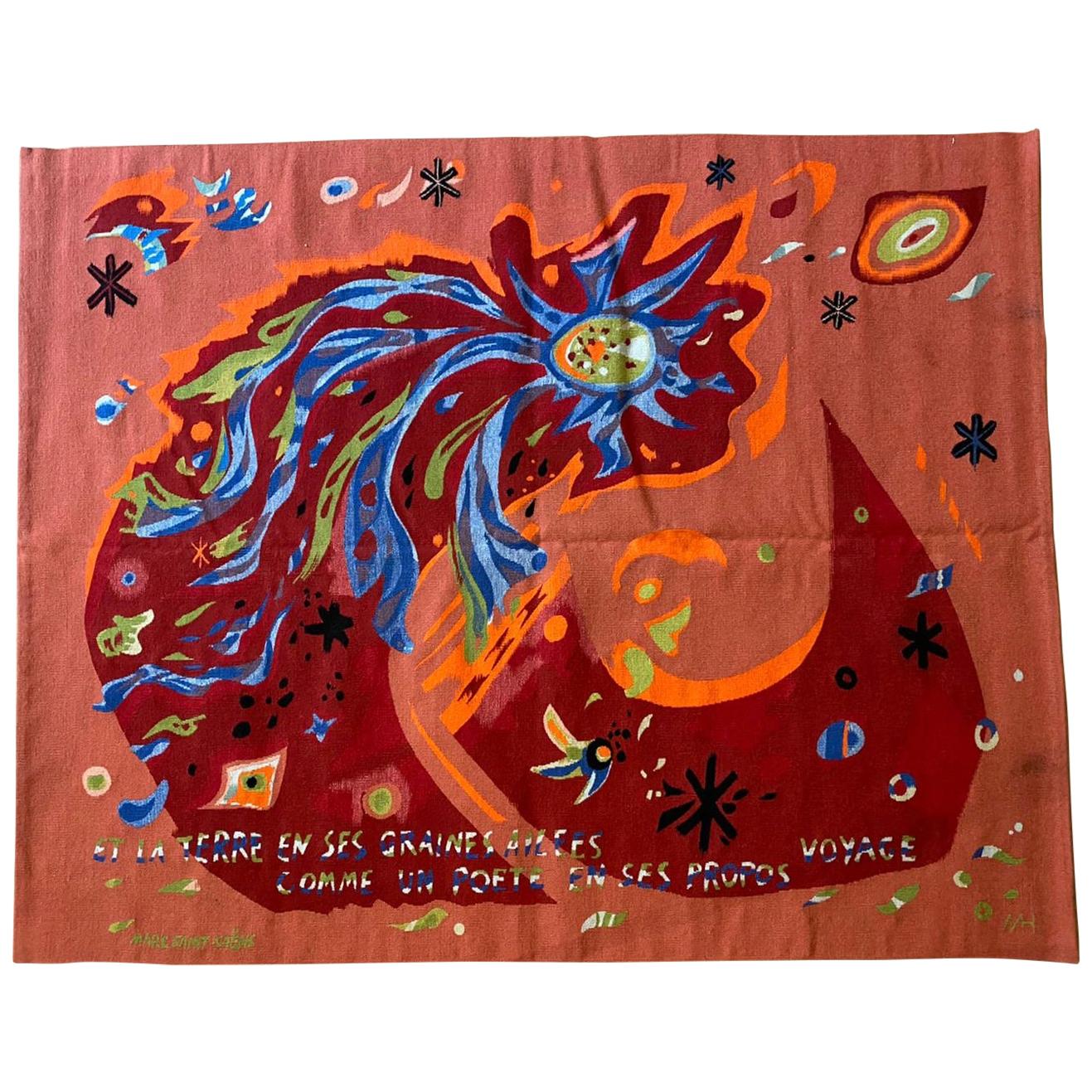 Original Aubusson Tapestry by Marc Saint-Saëns
Signed and dated
Dimensions: 138 x 172 cm / 4,5 x 5,6 ft
Edition: 1/6
Material: wool
Aubusson Manufacture, France
About Marc Saint-Saëns
Marc Saint-Saëns (first name adopted around 1925), great-nephew of the musician Camille Saint-Saëns was born in 1903 into a family of shopkeepers and craftsmen from the Languedoc region. During his youth, Marc Saint-Saëns was the best friend of the poet Pierre Frayssinet, who was his classmate at the Lycée Pierre-de-Fermat in Toulouse where he also met André Arbus.
Gifted for drawing, he enrolled at the Toulouse School of Fine Arts in 1920, with André Arbus and Joseph Monin. He exhibited at the Salon des artistes français in 1922, and in 1923 he entered the École des beaux-arts de Paris.
In 1925, he won a silver medal with André Arbus at the International Exhibition of Decorative Arts for a dressing table for which he designed the decor. The same year he became a member of the Société des artistes méridionaux, which organizes an annual fair where he exhibited regularly.
In 1928, he married Yvonne Ducuing, daughter of Professor Joseph Ducuing, with whom he settled in Paris.
From 1930 to 1933 he stayed at the Casa de Velázquez in Madrid after obtaining a scholarship.
The creation of the fresco for the reading room of the Study and Heritage Library in Toulouse, completed in 1935, launched his career as a decorator of public buildings.
From the 1940s onwards, under the influence of Jean Lurçat, he turned to painting tapestry cartoons which would make him famous. It was at his side that he took part in the foundation of the Association of Tapestry Cardboard Painters (APCT) in 1947. He had almost all his cardboards woven by the Tabard workshop in Aubusson, the capital of tapestry.
In the aftermath of the Second World War, he joined the French Communist Party like many of his close friends and family, but his militancy remained moderate.
Between 1946 and 1971, he taught drawing at the École nationale supérieure des arts décoratifs in Paris.
In 1948, he married Madeleine Billot after divorcing Yvonne Ducuing.
1951 is the great moment of national and international recognition with the masterpieces: the tapestries 'Le Serpent de mer rose', and 'Le Bouquet', his favourite work.
Le Bouquet, the internationally acclaimed work of Marc Saint-Saëns in 1951 was the artist's favourite work, according to his wife.
In September 1960, he signed the Manifesto of the 121, entitled 'Declaration on the Right to Insubordination in the Algerian War'.